About Nrityalaya School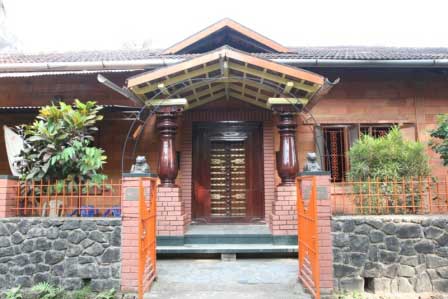 For three decades and a half Nrityala has been grooming dancers of the future, and training them to be at ease with their body and soul, tradition and modernity, past and present. Its beginning was in 1972, when Padma Subramanyam , one of the greatest Bharatanatyam dancers of our time, christened the organization imbibing the spirit that motivated its institution.
The school is located, since 1990, at Chempakathazham Paramba, Chalappuram, Kozhikode, Kerala in a pristine spot of this predominantly residential locality. The structure of the school is authentically traditional and eco-friendly. It is built with hollow clay bricks and is designed in such a manner that it is cool even during the scorching tropical summer. The craft and skills of internationally renowned architect R.K Ramesh were instrumental in designing this true-to-form centre of culture and learning.
The centre of learning was inaugurated in August 1990, appropriately, by the legend of Kuchipudi dance, Dr. Vempati Chinna Sathyam.